As a thank you to our customers, we're holding a raffle this month to give away a pizza party to one lucky lab! Anyone who places an order in June will automatically be entered into the raffle. At the beginning of July, we will select and contact the winning laboratory. We will then work with you to arrange the pizza party: we can order your meal from a local pizzeria, or we can provide a pizzeria gift certificate for you to use at your convenience.
It's easy to enter – just place an order for any reagent, in any quantity, between June 1 and June 30!* We only ask that the winning lab takes a group picture at the pizza party and gives us permission to post the image on online.
Good luck, and thank you in advance for your order this month! You have our best wishes for successful research.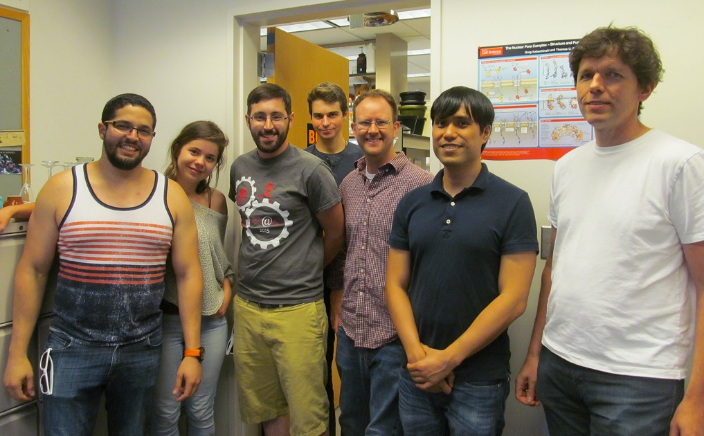 The Dr. Thomas U. Schwartz laboratory at the Massachusetts Institute of Technology (MIT), which makes available its LOBSTR E. coli Expression Strain, enjoys a Kerafast-sponsored ice cream party last summer.
*All orders placed between June 1 at 12 a.m. ET and June 30 at 11:59 p.m. ET will be eligible for the drawing in July.