The Zika virus has been in the news lately as a recent outbreak in Brazil has been linked to cases of microcephaly (smaller than usual head and brain) in newborn babies. Leading to travel advisories for pregnant women by the US Centers for Disease Control (CDC) and recommendations by Brazilian authorities that pregnant women stay inside and avoid mosquitoes during the country's holiday season, Zika has quickly become an international concern.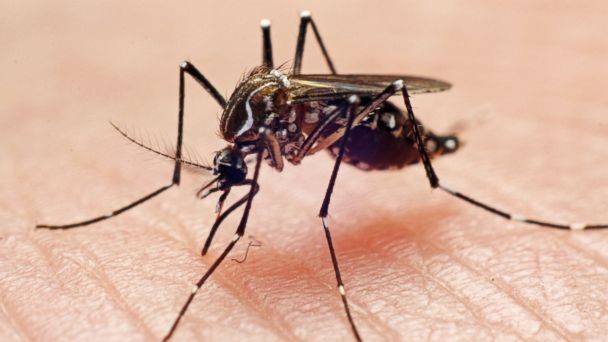 The Zika virus is a flavivirus – the family also includes Dengue, West Nile and Yellow Fever – carried by the mosquito species, Aedes aegypti. It is a single-stranded RNA virus, first discovered in monkeys in the Zika Forest of Uganda in the 1940s. An African and an Asian lineage have been identified, both normally found in a small equatorial band of the tropics. Since the discovery of Zika, there had been very few human cases until 2007 when an outbreak occurred on Yap Island. However, recent rapid geographic expansion of the Asian lineage has resulted in the spread of Zika virus to a host of countries in Central and South America, as well as to Pacific Island nations.
As Zika spread from Southeast Asia and equatorial Africa, outbreaks were detected in 2013-2014 across the Pacific Island regions of French Polynesia, the Cook Islands and Easter Island. Until recently, Zika had been known as a fairly mild virus, causing mild headaches, rash, pink eye/light sensitivity and fever. Individuals contracting Zika rarely required hospitalization and recovered fully. There is currently no vaccine or preventative treatment for Zika.
Concerns mount over associated conditions
During the recent outbreak in French Polynesia, 73 cases of Guillain–Barré syndrome, a rare neurologic condition, were identified as suspected complications of Zika infection. Even more concerning is the current epidemic of microcephaly in Brazil. According to the Buenos Aires Herald, less than 150 cases of microcephaly were reported in Brazilian newborns in 2014. This number jumped to more than 2,700 in 2015 and is suspected to be the result of the Zika virus. Several sources suggest there have been as many as 1.3-1.5 million Brazilian Zika cases since the virus was first detected in the country in May of 2015. The European Centre for Disease Prevention and Control also reported 17 cases of newborn central nervous system malformations during the outbreak in French Polynesia.
Last week, a baby in Hawaii was born with microcephaly to a mother who had spent time in Brazil and was suspected to have had a Zika infection early in her pregnancy. Numerous studies are underway to investigate the link between Zika and microcephaly. In the meantime, the CDC issued an advisory suggesting that pregnant women postpone travel to regions with Zika virus outbreaks. The European Centre for Disease Prevention and Control issued in December 2015 a comprehensive update on the possible association of Zika virus with congenital microcephaly and Guillain–Barré syndrome.
Residents and visitors to affected areas are also being encouraged to employ measures to minimize interaction with mosquitoes, such as ensuring that standing water is not left in containers to act as mosquito breeding grounds and using mosquito screens and insect repellants.
This month, a flurry of research articles will be published in journals such as the Lancet, New England Journal of Medicine, Microbes Infection and the British Medical Journal – just to name a few – that will provide more clarity on the relationship between Zika infection and microcephaly and Guillain–Barré syndrome.
_____________________________________________________________________________________
Do you work in infectious disease research? Check out our related reagents, including: